Suitable for intensive use
KYWIE is suitable for frequent use. Choose a printed model for the easiest possible maintenance. KYWIE adds an elegant design element to any table, while saving on energy and water. It supports your business' organic and sustainable character. Drinks that are not at the right temperature are deadly for the gastronomic experience.
The best passive cooler
KYWIE's insulating properties will help keep your wines and waters at the desired temperature without cooling it further down or getting warm. That way, you assure your guests taste your wines and waters at the temperature on which you have preserved it in your cellar or wine fridge. Its elegant design will enhance the ambiance. We are blessed to count several Michelin starred restaurants amongst our loyal clientele.
Goodbye to wasteful ice buckets
Choose KYWIE for a superior cooling experience that saves energy, minimizes water waste, and offers hassle-free maintenance. The cooler does not need any time for preparation, as it adopts right away to the temperature of the pre-chilled bottle. This means that it is ready for another round of usage on the same day and even during the same service.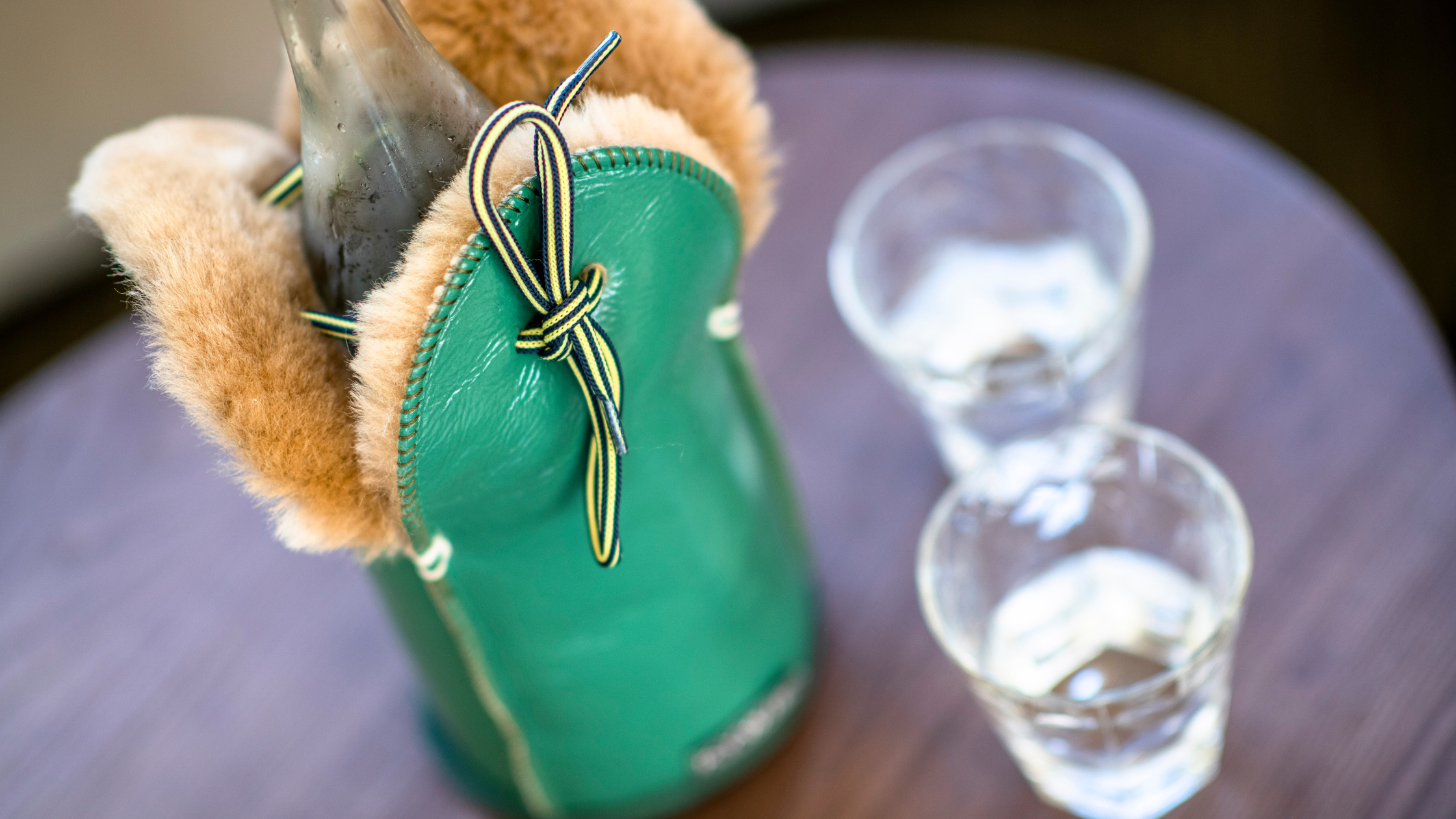 HOTELS
Chilled water in every room, without a minibar
Less and less often the minibar is in use in hotels, with good reasons. Nevertheless, when you offer your clients a (refillable) bottle of water at their rooms, you still like to serve this chilled. KYWIE is also extremely suitable for room service offerings.
Event catering
ready for the road
KYWIE is designed for frequent use and lasts for years. It is foldable and lightweight, so it does not take up any space during transportation, nor does it risk breaking. You save on volume, weight and energy while offering a better experience. Ideal for event catering.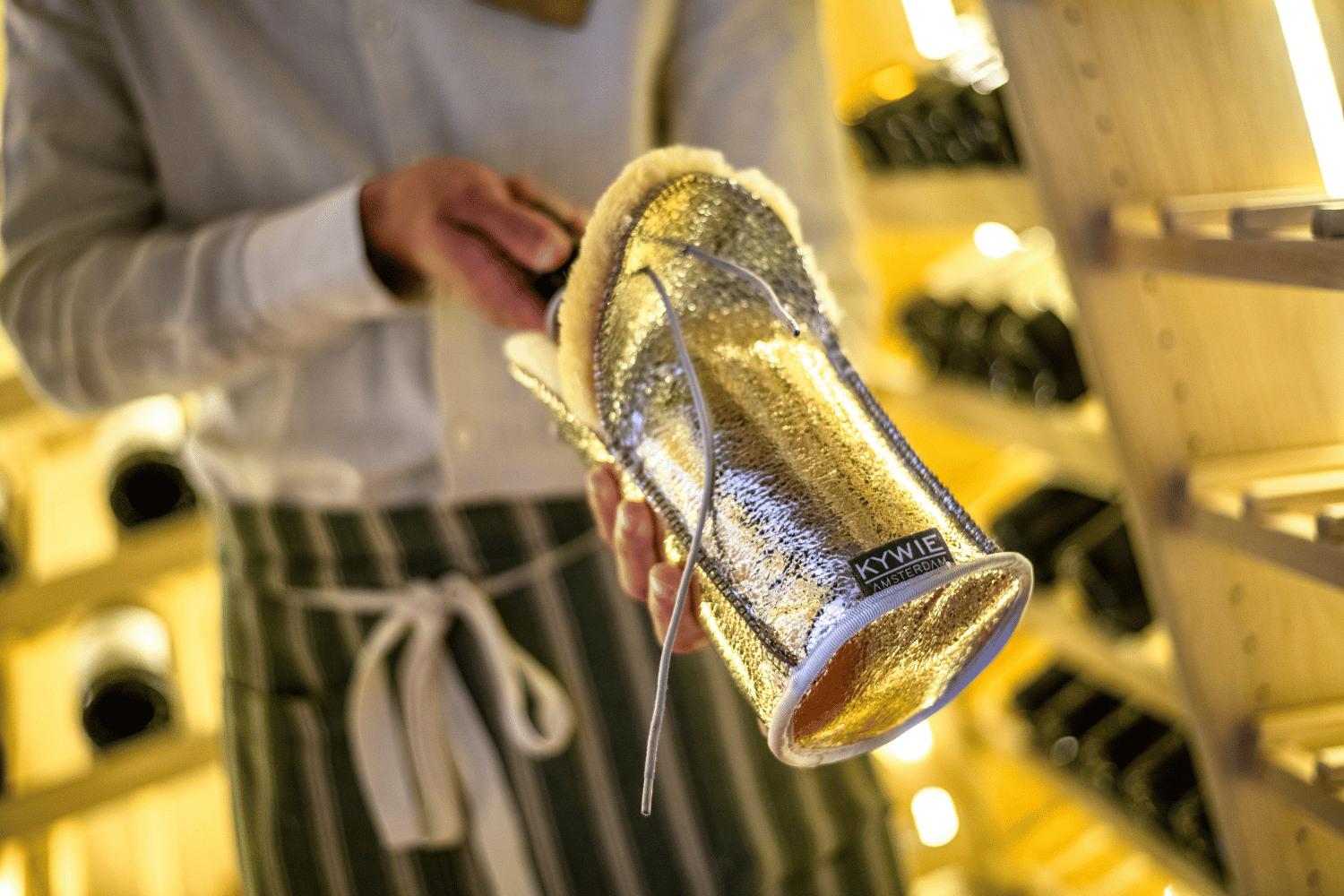 Wine Tastings
A true surprise, even for connoisseurs
KYWIE's ability to maintain bottle temperatures and its elegant design make it a valuable addition to any wine tasting. Whether used in the cellar or brought out for public tastings, KYWIE enhances the overall wine experience.
RESTAURANTS
Drinks at perfect temperature on your terrace, all year round
With KYWIE, the preferred temperature of your drinks is preserved for hours, whether it is tropically hot or icy cold outside.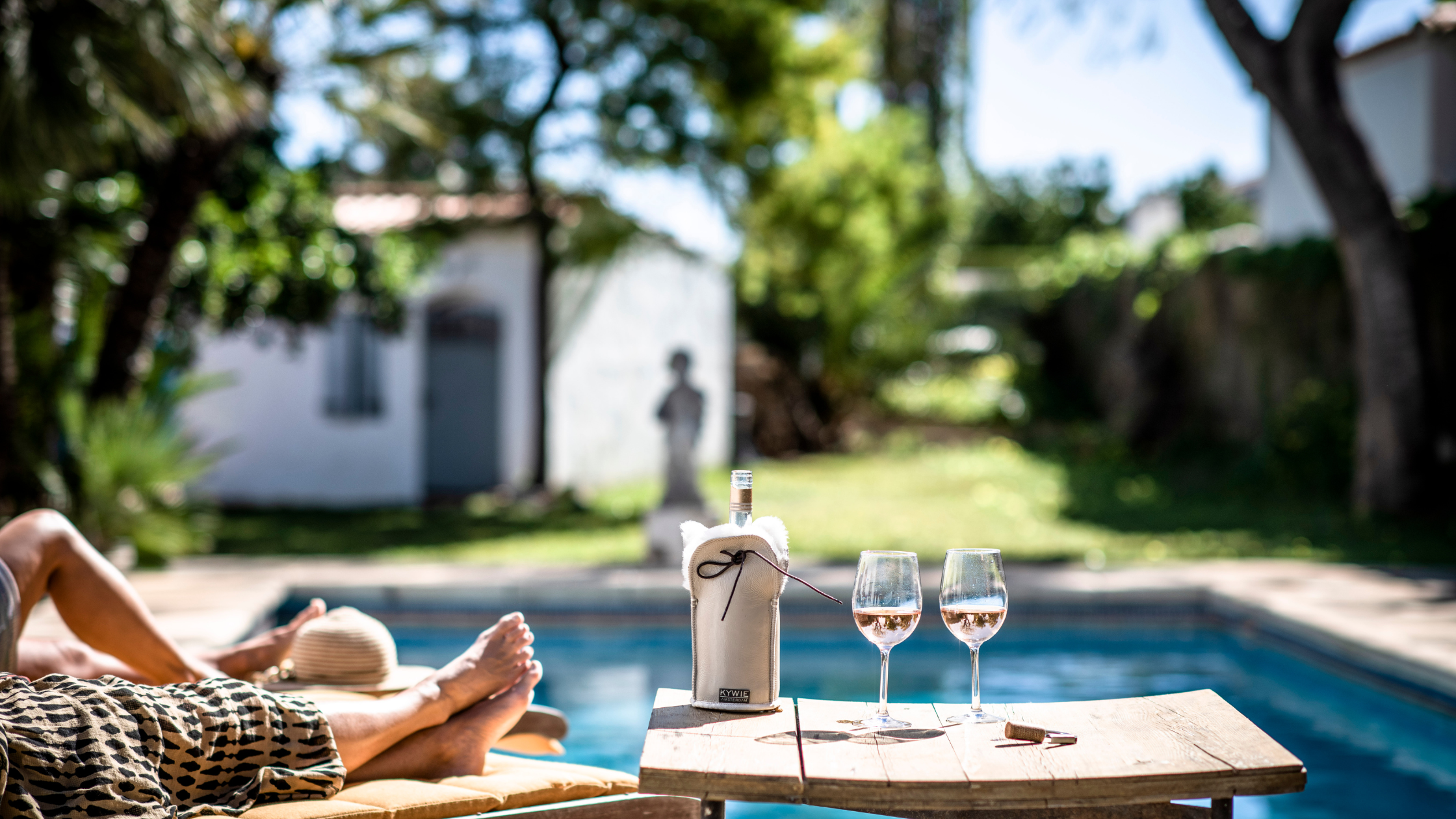 At the pool
Cushioning, KYWIE protects your precious bottles
Reduce breakage and allow your guests to enjoy their drinks at the poolside.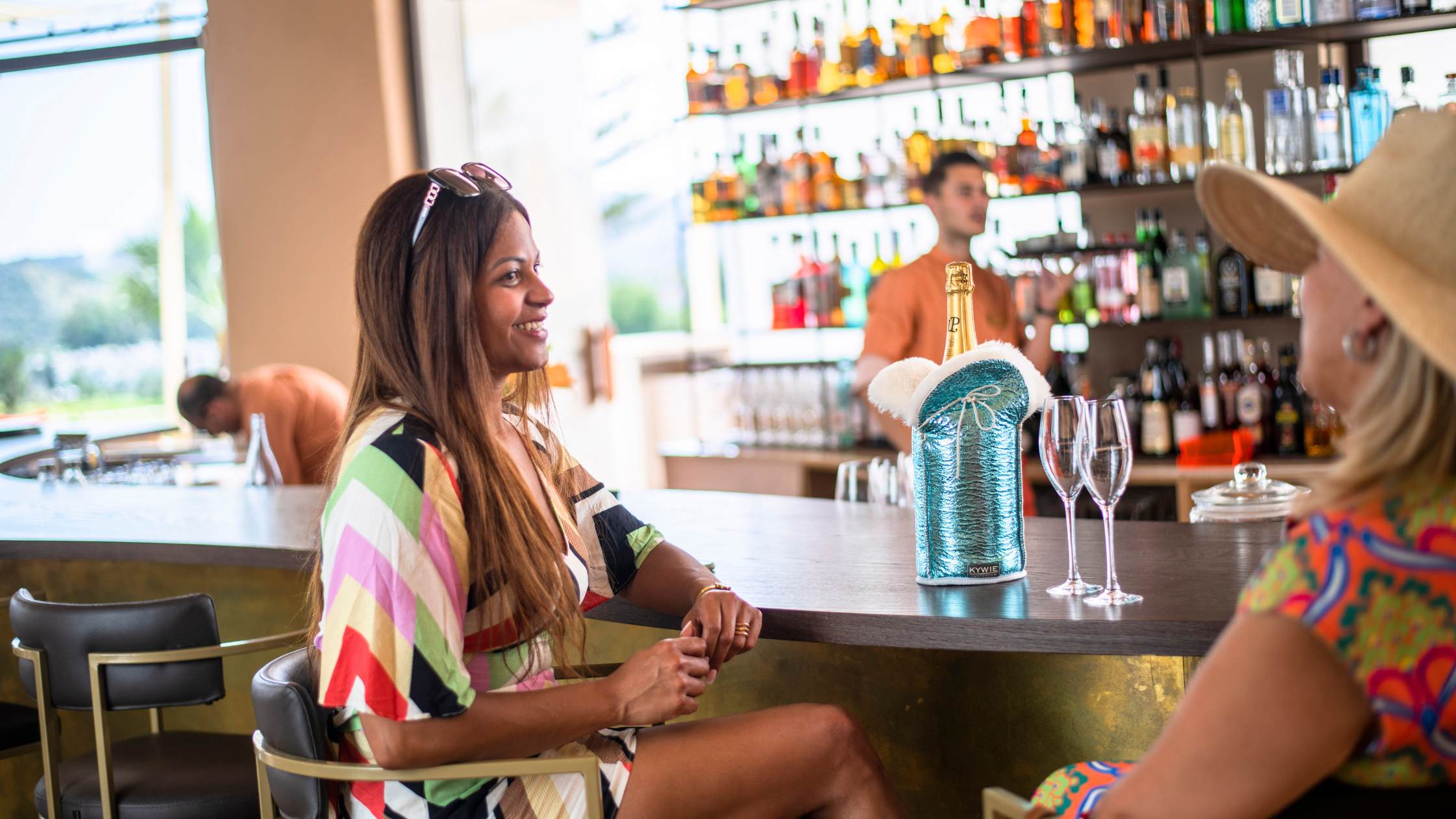 Bars and Nightlife
With a wide array of colours and prints to choose from, KYWIE adds a sparkle to any festive moment.
Contact us for personalization.
Until the final glass, the test subject, a red Château des Eyrins 2010, Cru Monplaisir, Bordeaux Supérieur, remained perfectly at my desired 17 degrees celsius
We love to bring you as close to nature as possible with gastronomy. A passive cooler, in sheepskin from our beloved island Texel is a match made in heaven. We've been serving reds and whites in it daily.
Beautiful and functional. We use KYWIE all year round in our garden bar, receptions and even winter barbecues.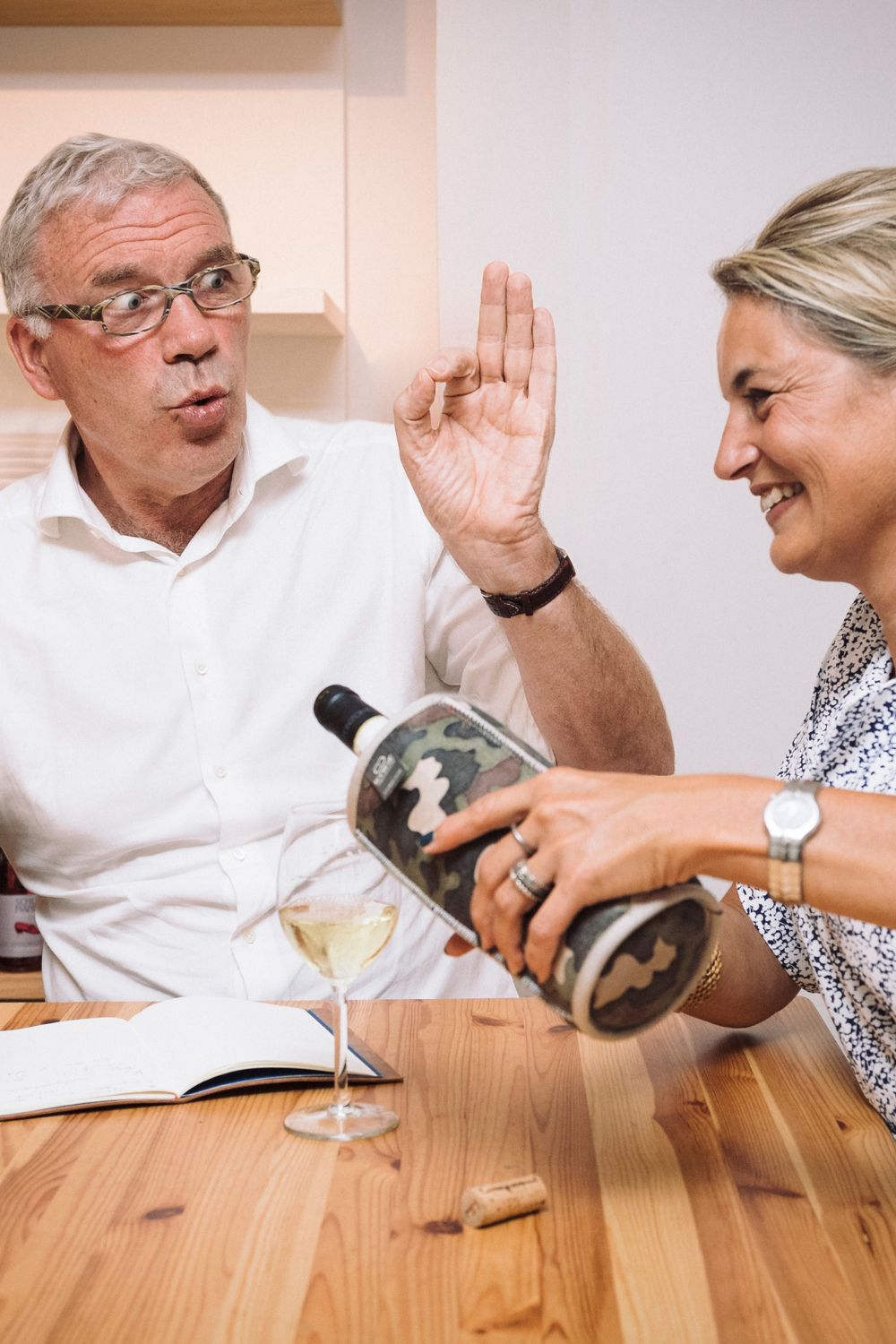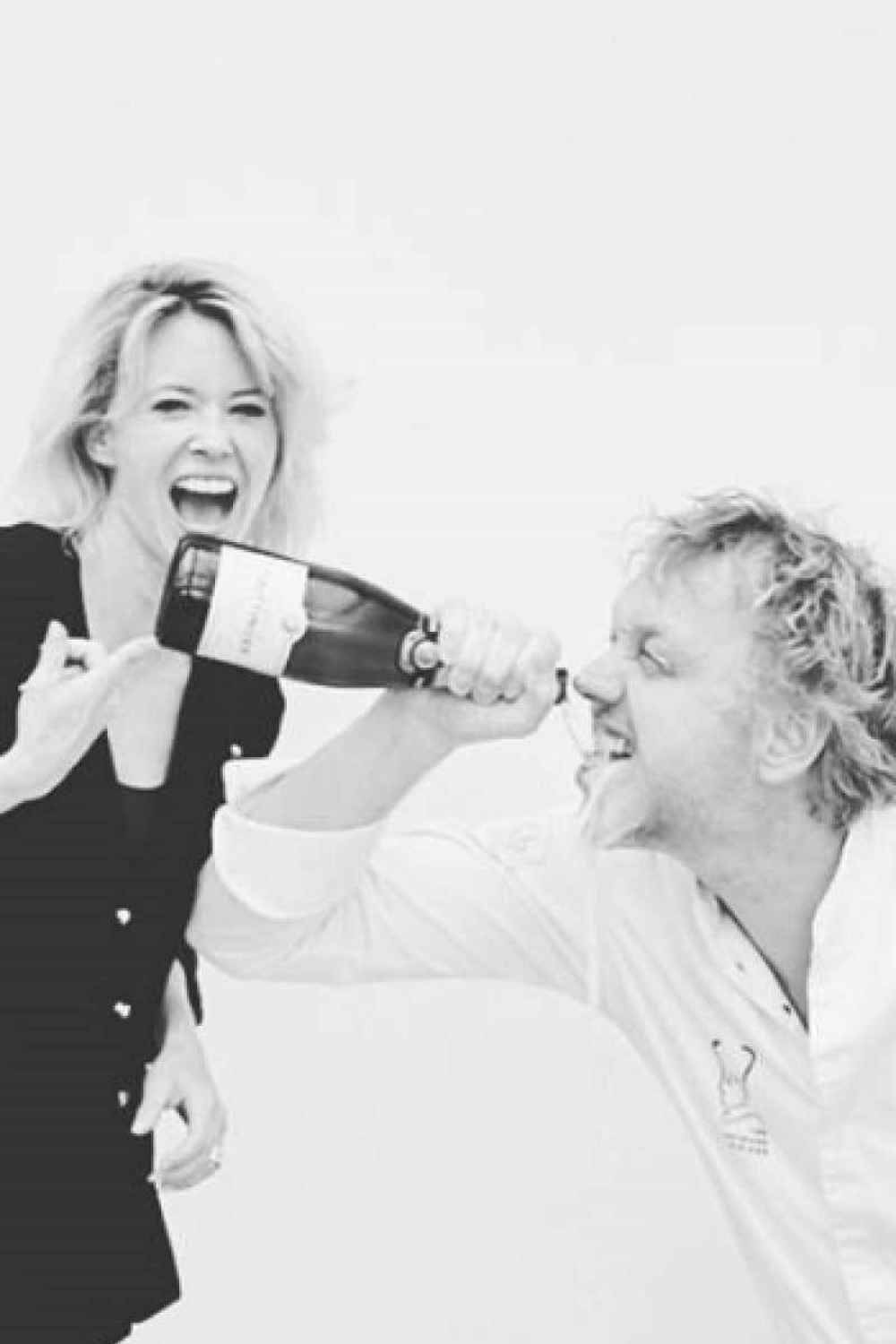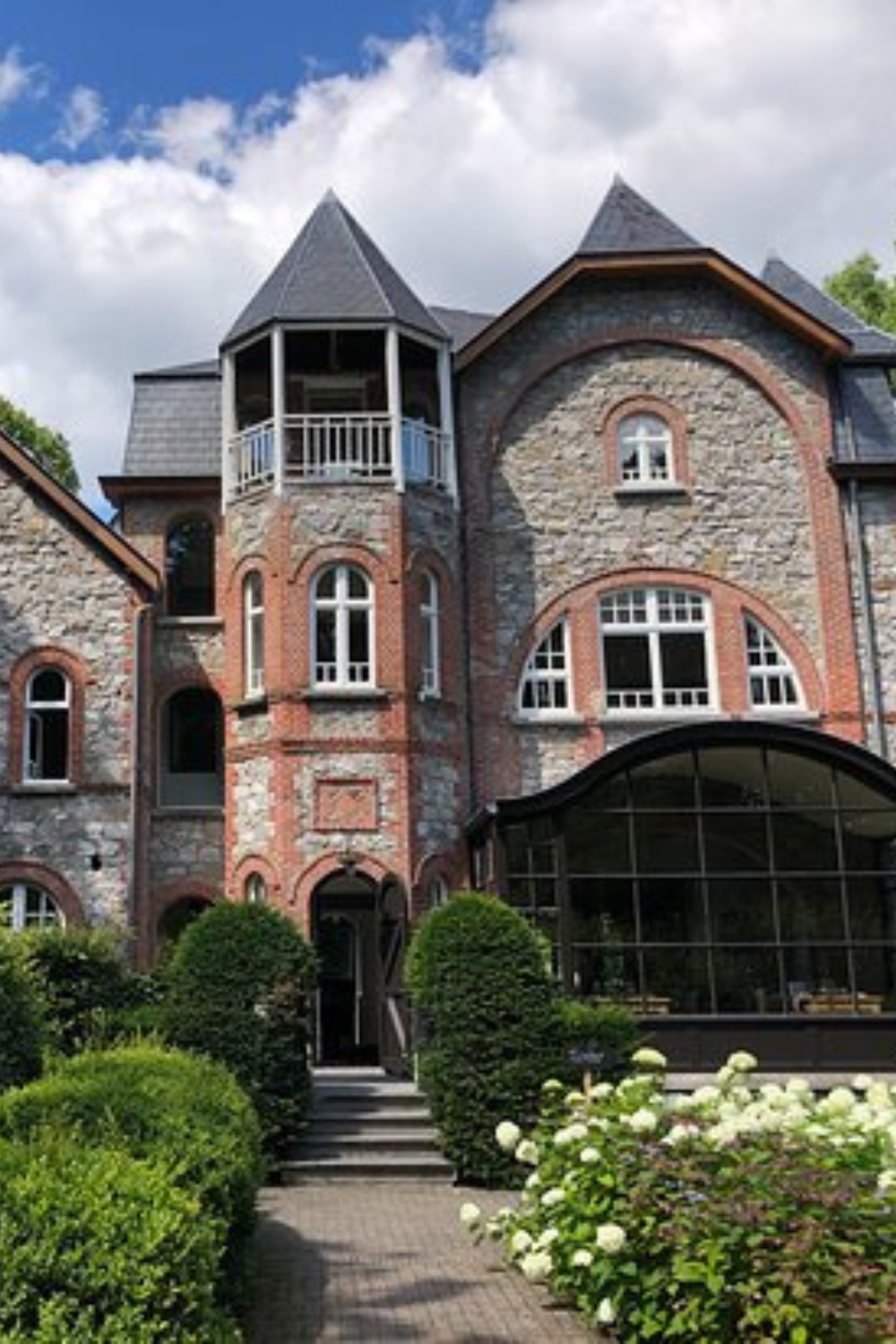 Hospitality contact
Are you interested in using KYWIE for your restaurant, tastings, catering service or hotel? Let's get in touch. Did you we can also offer personalisation with your logo?